With our new Tremendous-powered affiliate payments, you can now pay your partners by: Sending them a gift card, Tossing them a prepaid credit card, Initiating a bank transfer via ACH, and/or Making a charitable donation on their behalf
It's easy to set this up. First, sign up for a Tremendous account here. (As a LeadDyno user, your fees will be waived! Just make sure you use this link.)
Next, connect to Tremendous from the LeadDyno App Store.
That's it! Any questions, let us know. Adam and Lisa have kindly made their calendars available this week and next week to discuss any questions you have. They are always up for general affiliate marketing strategy sessions, too! You can book time to chat 1:1 right here.
New Feature: Tax Report by Year
By popular request, we created a new tax report that breaks down the payments you made to each partner each year.
It's now easy to figure out how much money you paid each affiliate last year. To find the new tax report, go to Commissions – Tax Reports in the new LeadDyno interface. From there, you can select the year you're looking for and you'll see a breakdown of payments by partner for that year: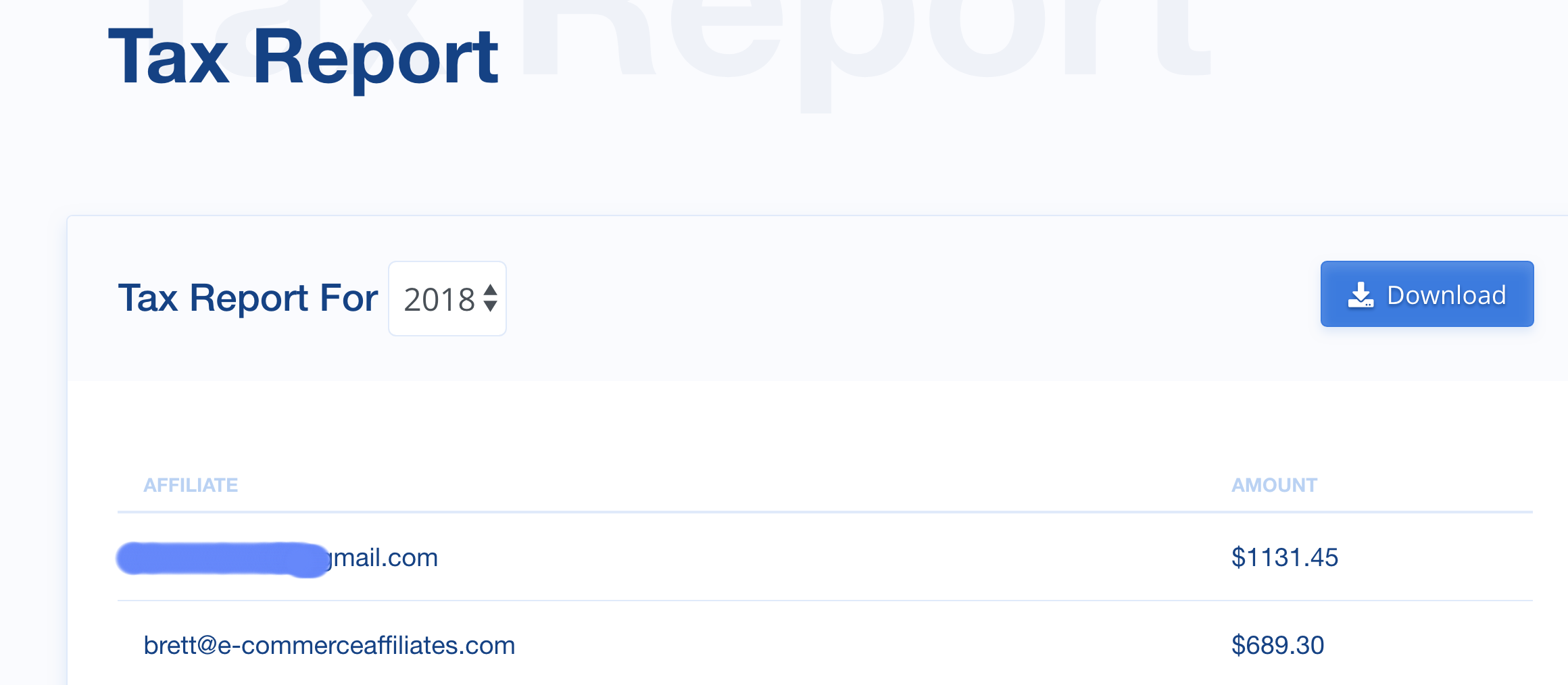 So… what exactly should you do with this new report? Let's ask my favorite tax expert.
Ask the Expert: Do You Owe Your Affiliates 1099s?
Got 1099 tax questions? Let's get them answered by an expert! If, like many LeadDyno users, you find yourself wondering:
Do I owe my affiliates 1099 forms?
How do I properly record my affiliate payments in QuickBooks?
What can and can't I deduct under the new tax plan?
Or about anything else tax-related for that matter, I recently interviewed an industry expert. Our A+ tax man Burt Douglass, principal at Douglass & Leibig CPA Inc., joined me and 40+ fellow users for a tax-focused webcast. The replay is complimentary for you to watch as a LeadDyno customer, partner and/or friend.
Click this link to watch our tax webcast on-demand on our YouTube channel:
Do you need to issue a 1099 form to your affiliates? Learn more here.
PS – Launch LeadDyno Here
Need to access your LeadDyno account? Or start a new 30-day free trial?
Launch LeadDyno and get your affiliate and influencer marketing program rolling today.