Dear LeadDyno Affiliate,
I've got a lot of news to share with you here in this December edition of our affiliate newsletter. Let's kick it off with our big new release…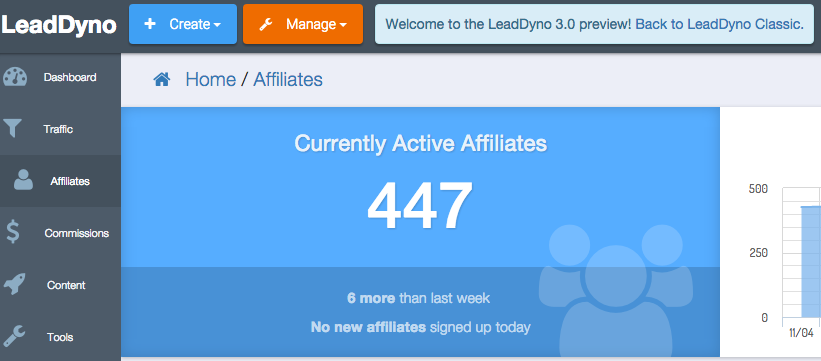 LeadDyno 3.0 is Here!
I'm writing to you from our brand new "LeadDyno 3.0" interface! It's the biggest new release since we launched our 2nd version back in early 2013. As an affiliate and partner, I'd love for you to check it out today. To access it, just log into your LeadDyno account and select the new option in the upper-right. You can access our affiliate newsletter template from there.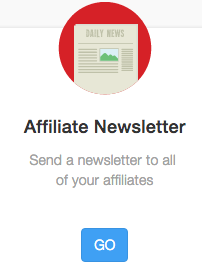 As a partner of ours you are one of our expert users. So let us know what you think, as we are keen to get your feedback and further feature requests.
Your LeadDyno Affiliate Commission is Going Out This Week
If you haven't yet received your November affiliate commission, that'll go out today via PayPal (unless you prefer another method of payment – if so, let me know). You can see what I owe you right here on your affiliate dashboard: https://leaddyno.leaddyno.com/affiliate – and as you can see from our new Pay Affiliates shortcut, I've still got a few commissions to send out 🙂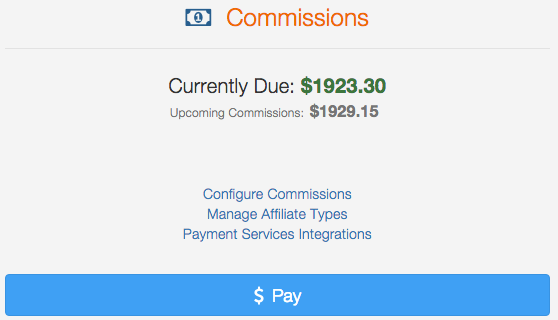 Join Me For a Webinar Featuring LeadDyno 3.0
Our daily webcasts now feature our new interface. If you're interested in a primer, please sign up for a date and time that works for you here. I'll show you exactly how I use the new LeadDyno to help our own affiliates market our product, and I'm happy to take your Q&A and demo whatever you want to see on the fly as well. Again, here's the link to sign up for one of our webcasts.
Earn 30% Recurring Commissions on All Referrals You Send Our Way
When people hear what we pay in affiliate commissions they think I'm nuts. "Why pay that much when you could pay less?" they ask.
Sure, we – like you – could trim affiliate commissions and still have productive affiliates. But I'd rather encourage you to refer LeadDyno as much as you can. We pay Google $7/click and Facebook $3/click or more, just to get qualified traffic to our site – I'd rather give you that money for a quality referral and customer. Here are some new, quick social shares that'll help you promote your "inside scoop" on the new release. We haven't announced this elsewhere yet, but likely will in the next couple of weeks.

Freelance Writing Opp: LeadDyno Case Study
I'm also looking for a knowledgeable user to write a case study that details how he or she uses LeadDyno to run your affiliate program. We'll post the article on our website, we'll link and promote your website and program, and we'll pay you for writing the piece. If you're interested, please email me back and we can chat about details.
PS – As always, you can see how much we owe you in commissions, and share your affiliate link easily, on your affiliate dashboard right here:
https://leaddyno.leaddyno.com/affiliate
Thanks and let me know if you're intereted in any co-promotion opps,
Brett