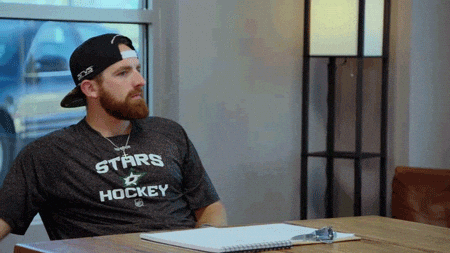 Before I tell you about influencer marketing services for brands, let's talk about the very stressful sales and marketing problems you're likely experiencing.
Online sales targets. Conversion rates. Customer acquisition costs.
And right about at that point, your brain may as well explode. 
The e-commerce universe is no longer as simple as it was ten years ago when you could spend five bucks a day on ads, sales were rolling in and you were living your best life.
Now, the rest of humanity and everyone's dog have joined the online business fad. Online sales have become a tough mission. Your store is now competing against thousands of other stores in the same niche.
Anxiety levels are high as you panic about the performance of your 30 Facebook Ad sets. All this while your bank account melts away in the name of advertising.
21st Century stress right there.
When You're a One Man Band
When you're running it all on your own, it can be a pricey risk – especially when you're learning and experimenting along the way.
Oh and especially when you have no freaking clue about what you're doing.
Look, unless you have thousands of dollars that you wouldn't mind losing, you can't just wing it and expect to become an e-commerce millionaire in an instant.
How Influencer Marketing Services Can Solve Your Marketing Problems
Success in e-commerce is a numbers game. The more people you reach, the more conversions you'll make. But it all comes down to reaching the right people.
Yeah, between you and your Facebook ads, you could try to reach the right audience. But it's a gamble that takes time and costs money. However, influencer marketing services can get you further, faster.
Two (or more) is always better than one. Think of influencer marketing as your solution to scaling up your audience. Remember the network effect? If you focus your efforts on a group of ten quality influencers and each of them has a following of 100,000 people, you'll nicely hit a sweet audience of one million people. Even after minimal click-through-rates and conversion rates, you'll be rocking decent sales. These kinds of numbers will beat your own one-man-band results any day.
Reach the right people. Influencers already have half the job cut out for you. They already have a niche following. All you have to do is find influencers that are a perfect match for your brand. No need to go on a scavenger hunt on your own.
Boost your SEO. Links, links, links and more links. That's what you'll get from influencers – inbound links and traffic. All of which turns Google on and will get you ranking in high places. The higher the quality of inbound links to your website, the better your SEO will be.
Get hot new content. Influencers are content kings and queens. Use them strategically and you'll get amazing material for your products and services. Send them samples of your stuff and they'll get 'gramming away. Just think about the content potential. You'll get fresh photography without the cost or stress of organizing a photoshoot. Clever, right?
Do you see now how influencer marketing services will solve your most challenging marketing problems?
Yeah, but what next?
How do I get cracking on this influencer marketing stuff?
Relax, you don't need to figure it out on your own.
Save yourself the stress and outsource it all to an influencer marketing agency – or something to that effect. We'll get into it further in this post.
An influencer marketing agency offers various influencer marketing services for brands that will relieve you of a lot of the work, but most importantly, drive the results that your business needs.
So let's talk more about this.
Outsourcing Your Digital Influencer Marketing Services
You have a couple of solutions that will help you get your influencer marketing done.
Let's dive right into them.
Influencer Marketing Companies
An influencer marketing company may not be the first thing that comes to mind – well at least not the one we're about to talk about. LeadDyno is an example of such a company. LeadDyno is an affiliate marketing company that can help you with your influencer marketing.
Affiliate marketing? What does that have to do with influencer marketing? Well, affiliate marketing and influencer marketing are perfect companions.
See, having an affiliate marketing strategy can open your brand up to a world of influencers – especially with LeadDyno. Once you become a subscribed merchant, your affiliate program will be listed on their E-Commerce Affiliates network that reaches thousands of targeted influencers.
Influencers love affiliate programs. It allows them to easily promote relevant products and services but also it allows them to conveniently earn commissions.
So the long and the short of it is that with an affiliate marketing company such as LeadDyno, you will hit two birds with one stone. You'll not only reach valuable influencers but you'll also have a smart affiliate program running to help manage promotions and commission payouts to your influencers.
The advantage of using an influencer marketing company such as LeadDyno is that you only pay influencers a commission on sales. So this is friendly on the pocket and requires no huge investment.
Influencer Marketing Agency
The next option available to you is hiring an influencer marketing agency. And yes, as you may have already guessed, it does come with a healthy price tag. But you can bet that you'll get value for what you pay for.
An influencer marketing agency has many pros. You will access expert staff that is qualified and experienced in influencer marketing. They'll create your entire strategy for you and they'll execute it.
Not only that, but an influencer marketing agency has a network of quality influencers across diverse niches. They know who best to plug your brand in with – from category to demographics. They get laser focussed on influencer targeting. Plus they naturally have great relationships with their influencers – so plugging into their world will get you all of these benefits.
Another advantage of using an influencer marketing agency is that they are performance driven – they have set targets that they are measured against and held accountable for.
See now why you pay them a fortune?
Influencer Marketing Service & Tools
So if after all of the above is said, you're a die-hard DIYer and you still insist on rocking this ship alone then you may as well consider subscribing to certain influencer marketing services and tools that will make your life a little easier.
Influencer Marketplaces. While you could do a manual search on social media platforms for influencers if you have all the time and energy in the world or you could search on an influencer marketplace. Influencer marketplaces have an extensive database of influencers across various categories. Not only that, but you'll be able to access meaningful stats on each profile. This includes niche, followers, monthly visitors, activity rate, engagement rate and more. Having this data will help you find quality influencers that are best suited for promoting your product or service.
Influencer Management Tools. If you're dealing with just one or two influencers, you can pretty much keep things under control. But when you start dealing with 5,10 or more things can get a little crazy. Managing different campaigns, content, workflow, performance, and payouts are too much to handle manually. An influencer management tool will take care of it all for you so you don't drive yourself crazy trying to keep up with it all on your own.
Important Factors to Consider
Outsourcing your influencer marketing sounds promising and relatively simple depending on the solutions you opt for, but to avoid running into problems here are a few important factors to consider.
Performance Measurement. Analytics is an important part of any influencer marketing strategy. However, you choose to execute your plan, ensure that you have the ability to clearly track and measure the performance of your entire influencer marketing campaign – at all stages of the sales funnel. Why is this important? So you know what's working and what's not working. There's no logic in spending money on a solution that's giving you no results. And on the other end of the spectrum, if a particular channel is driving good results, you'd want to invest more into that to scale things up.
Success Rate. It's tempting to let excitement get the best of you and jump onto the seemingly next best influencer marketing solution. But proceed with caution. An important factor to consider and investigate is the success rate of the influencer marketing agency. Who are their previous clients and what have they achieved. It's important to know what you're dealing with. You want to avoid a situation where you have an experimental startup agency that's going to run your influencer marketing campaign by trial and error – at your expense.
Budget. If your budget is tight, you probably should stay away from hiring an influencer marketing agency.
An affiliate marketing strategy is the most budget-friendly solution as you only pay out commissions on sales. If it's your first time getting your hands into influencer marketing, avoid over committing financially until you're satisfied with the results.
Conclusion
By now, I'm sure you realize how extensive the world of influencer marketing is and how influencer marketing services for your brand can help you achieve your goals. From scaling your reach, targeting the right audience, boosting your SEO to getting hot content from your influencers.
As you can see, working with an affiliate marketing company like LeadDyno is a great way to reach influencers without a heavy cost burden. And if you get a fully functional affiliate marketing program in the process, you'll have a well-oiled machine that's ready to drive conversions.
But if you're ready to go all the way with a solid influencer marketing strategy, then an influencer marketing agency is best geared to handle the entire operation – at a price of course. And for those that like to take matters into their own hands, there are a bunch of influencer marketing tools to make it easier for you.
Whatever your experience level, there's an influencer marketing solution that will relieve you of the marketing pressure you may frequently experience. After all, there's nothing like plugging and playing your campaigns with ease, sitting back and letting influencers do most of the work for you.