Why are your brain cells exploding? Because apparently influencer marketing is a thing and you don't want to be left behind. Yeah, you may be suffering from FOMO. So you must be wanting to know how to find influencers to market your products, right?
Great!
We have the answers you are looking for!
But hang on…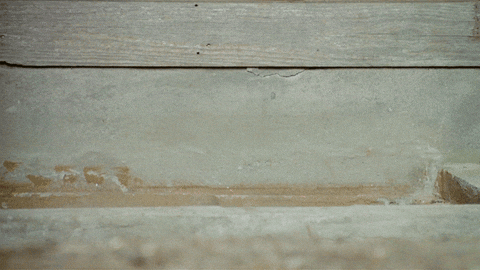 Who Exactly Are These Influencers You Should Be Looking For?
Okay, so getting the Kardashians to promote your business may be out of your league unless you have a few million dollars hanging around.
Errrm… Yeah, didn't think so.
So let's stay in your lane and find b-list influencers. These rock stars are easy to approach and won't cost you your organs.
Thank goodness!
B-list influencers are usually one-man-band online personalities with obsessions that they self-invest content in. They've also earned a social media following that you wish you had. You'd pretty much make their day if you sponsored a post or two with a few bucks or freebies.
Get the picture?
Now let's learn how to find influencers and get that firecracker lit!
Influencer Marketing Directories & Tools
This method on how to find influencers is quick and easy. Phew. Whether you don't have the time of day or you're not an enthusiastic DIY'er then this one is for you. Check these out:
E-Commerce Affiliate Network by LeadDyno
Finding influencers doesn't get any more painless than this.
See, the influencers you're looking for are usually hustling trying to find ways to monetize their content – 'cause the also have bills to pay. You bet that they're into affiliate marketing and are subscribed to the E-Commerce Affiliate Network looking for cool stuff to promote in return for sweet commissions.
The sweetness is for you too. If you sign up for an affiliate marketing package with LeadDyno, you get listed on the E-Commerce Affiliate Network – for free.  FREE.
Think of it as the Tinder for influencers (affiliates) and merchants (you). A hot match waiting to happen.
And seriously, influencer marketing and affiliate marketing are the perfect companions.
BuzzSumo
BuzzSumo will make you feel like a pro. You'll literally have genius influencer marketing data at your fingertips.
Use their amazing influencer search to find influencers in any topic and in any location. Take a sneak peek into their world and see the type of content they share and performance data. You can calm your nerves down 'cause you can also analyze influencers by reach, authority, influence, and engagement.
If you ask me, that's all the data you need to find a decent influencer that you can bank on.
Upfluence
This is the Google of influencers. Because what other platforms would let your search over 1,5 million influencers?
Upfluence will help you find top influencers that are the best fit for your brand. You'll also be able to contact influencers at scale. And to put the cherry on top, you'll be able to manage your campaigns and track performance. From the start to the end of your influencer marketing campaign, Upfluence will help you handle all the action in one place.
Bloggers & Vloggers
Ready to get your hands dirty?  Cool, knock yourself out 'cause the DIY action is here.
While we're here, I'd like to take this opportunity to rant.  Here goes…
So you're in the business of whatever your business is about. And claim to be committed to the hustle. Then how can you not know who's who in your industry?
You should naturally have an interest in the top voices in your industry and what they're saying. So in case you haven't already started, you need to start caring about what's going on in your ecosystem.
Stop fooling around.
Right, now that's out of the way let's move forward and find those bloggers and vloggers you should be paying attention to.
Google Search Keyword Terms
Here's where you need to put yourself in your target market's shoes and search topics they'd likely search for.  If you sell toys you could search for parenting related topics. Look at the search results and check out any blog posts that come up.
It's worth also assessing other content on the blog to check if it's an overall good match for your brand.  Then have a look at the comments, likes, shares and their social media accounts. If the content and numbers are impressive, then that's a good sign to engage with the influencer.
Yes, this is quite a consuming method – I thought we agreed you'd get your hands dirty.
Search YouTube Videos
Just as you did your Google search, you'll apply the same method when you're looking at how to find influencers on YouTube. How to videos in your niche are a great way to quickly find popular channels.
Video comments and channel subscribers are the data you'll want to pay attention to. Again if the content is a good match for your niche and you're happy with the numbers – go ahead and reach out to that YouTuber.
Instagram
Moving right along. Honestly, we can't talk about finding influencers without talking about Instagram. When Instagram's 2018 ad revenue is estimated to double over last year, you bet it's worth your attention.
Here's a simplified way of finding influencers on Instagram:
Search Hashtags
A simple way of finding Instagram influencers is by searching hashtags related to your niche. It's a good idea to start with a list of hashtags.
Browse Through Top Posts
Conveniently, Instagram will show you both top and recent posts. Here's where the exciting stuff is. Browse through posts and look out for posts with a healthy amount of likes and comments. Engagement outweighs any other metric on Instagram.
View Profiles
If you're impressed with the engagement data on posts, go ahead and check out the profiles. If the follower numbers are impressive and the overall content on the profile vibes with your brand, then hit 'em up in their DM.
And because FOMO is real, even Facebook is rolling out its own influencer marketing search engine so watch this space. Check out this leaked look of Facebook's influencer marketing search engine.
Concluding Your Search on How to Find Influencers
See now how there's a universe of influencers out there waiting to help make your brand famous? From influencer tools, bloggers and vloggers to Instagram – they are just a few clicks away.
So by now, your firecracker should be lit – are you ready for the right influencer to blast badass traffic to your brand?  Then check out the last post in this 3-part series: How to Approach Influencers in 3 Easy Steps.