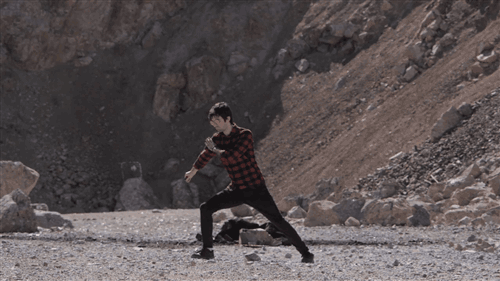 2019 is still young. You haven't screwed things up, yet. You still have time to dive into your BIG revenue generation plans and attempt to live your best life. Perhaps hot affiliate marketing tips for 2019 can help you out.
I'm assuming your big plans include a decent affiliate marketing strategy for your online business. Otherwise, what the heck are you smoking, seriously? When stats show that affiliate marketing contributes 15% of digital revenue, your business could be 15% richer. Affiliate marketing is a $12 billion industry. Yes, read that again. $12 billion. Yup, it's important enough.
Okay, so just in case you're stuck in the middle of planning your affiliate marketing strategy. Then you need some smart tips to set you off in the right direction. Because between you and yourself, you're capable of screwing it all up. Let's avoid repetition and stop messing things up every year.
A New Year. New You. New Plans. Got it?
I hope you're feeling inspired this far. 'Cause you're about to get hot affiliate marketing tips for 2019. Think of this as your affiliate marketing cheat sheet. Print it. Read it when you're feeling low. Read it when you're feeling high. Stick it up on your bathroom door. Save it as your screensaver. Get your kids to study it and draw pictures. Ask Alexa to read it to you every morning. Give it to your spouse on Valentine's Day. Catch my drift?
If there's any area of your business you should ace this year, it's your affiliate marketing strategy. With these affiliate marketing tips, your chances are pretty good.
What to Expect Here – Hot Affiliate Marketing Tips for 2019:
Let's get rockin' and rollin' then.
Reasons to Start Affiliate Marketing to Make Money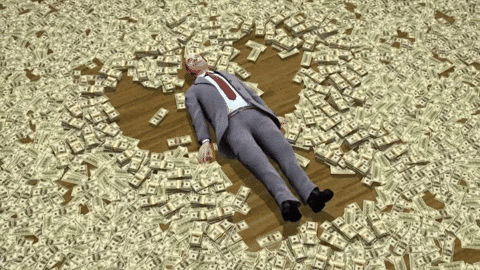 Just in case you thought to have an affiliate marketing program was just a nice to have business aesthetic, listen to this very carefully. We're in 2019. Any strategy that you implement in your business should convert to revenue. Your affiliate marketing program is no exception.
Affiliate marketing should be driving revenue in your business.
So to kick off our guide on affiliate marketing tips – here are reasons to start affiliate marketing to get you making money.
Drive Traffic with Affiliate Marketing
Imagine if 10 people visit your website and you get one sale. Now, what do you think will happen if 20 people visit your website? Or even 50 people? Let's go crazy – what about 100 people? With your awesome affiliates promoting your brand on their platforms, they are driving their audiences to your website. Increased traffic to your website means increased sales.
Increase Trust with Affiliate Marketing
One of the barriers to sales conversions is trust. If your brand is still new, your market may be hesitant to buy from you. But when you have a tribe of influential affiliates, then you automatically get a few trust gold stars. People may not trust your business as it is. But when their favorite influencer gives you a shoutout that trust barrier is no longer an issue. What does this mean for you? Sales.
Boosts Your SEO with Affiliate Marketing
People still use Google to search for stuff like the products or services your business sells. Now here's what is great about affiliate marketing. It creates all these sweet inbound links from your affiliate universe. Increased valuable inbound links to your website will register your brand in Google's good books.
Your site will rank better for key search terms. You'll get more search engine traffic. And you know what that means… More sales.
See, you're learning the ropes pretty fast. I like it.
Top Affiliate Marketing Trends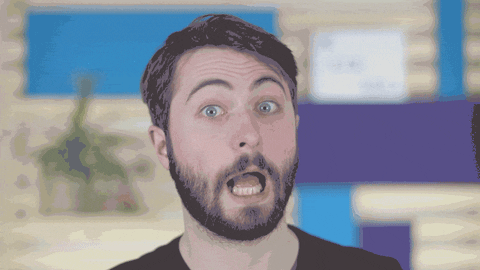 Let's now dive into the next affiliate marketing tips on the agenda. Trends. You must pay close attention to affiliate marketing trends in 2019.
Raving Reviews
Reviews are a huge conversion booster. People are more interested in reading real reviews about a product. Rather than reading a whole sales pitch about why they should buy the stuff.
So instead of getting your affiliates to hard-sell your products or services to their audience. How about you get them to use your products and get them to write an honest review. What's important here is that these reviews are keyword rich for visibility on various search platforms. Getting them to add a video review on top of that would be a bonus.
Quality Affiliates
Of course, it's nice to have a couple of hundred affiliates promoting your business. The more the merrier, right? Well, more doesn't necessarily convert to more business. Instead of driving your affiliate numbers, a 2019 trend is to focus on recruiting quality affiliates.
Hey, 5 perfectly matched amazing affiliates could do wonders for your business. So pay more attention to finding the perfect affiliate matches i.e relevant niche with quality audiences.
Video Marketing Media
Gone are the days where a pack of image banners will satisfy your affiliates. We live in a video rich online space and to keep up with things in 2019, you should be pumping out great video marketing media for your affiliates. Giving your affiliates hot marketing material will make it easier for them to promote your business.
Optimize for Voice Search
With Amazon's Echo Dot products becoming increasingly popular, now's the time to optimize your sales and marketing content for voice search. Here's where you need to consider consumer behavior and how people actually voice search for stuff. It's not the same as a search on Google. So, your content should be crafted carefully to cater to the voice search universe.
How to Start Affiliate Marketing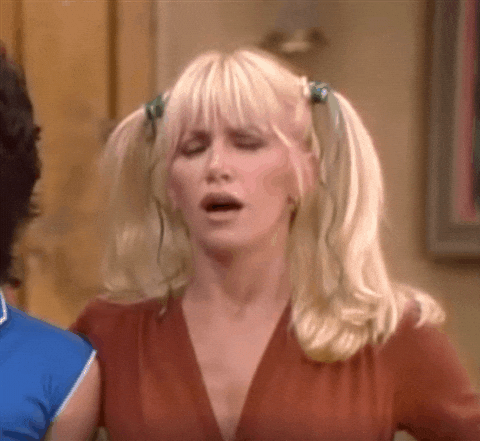 Just in case you've been living in the dark ages where you've been running your business without an affiliate marketing program, this section is just for you. Here are affiliate marketing tips on how to get the ball rolling in 2019.
Offer Attractive Commissions
Every affiliate marketing program is founded on an incentive structure, mostly commissions. Offering an attractive commission reward to your affiliates will motivate them to promote your products or services. This, however, shouldn't be a thumb-suck figure. You should carefully consider all your costs and what you need to make to strike a good profit margin.
I'm not sure if offering 1% commission will inspire your affiliates but from 10% upwards could hit favorable sweet spots.
Use a Reliable Affiliate System
A successful affiliate marketing program is built on a reliable affiliate system that can handle everything. From affiliate signups, conversion tracking, affiliate performance tracking, affiliate marketing tools, and affiliate payouts. LeadDyno can handle all of this for your business. They make it so easy that you just plug and play. And you'll have a well-oiled machine to handle all your affiliate marketing needs to drive your sales.
Create Appealing Marketing Resources
Make it easy for your affiliates to promote your business. How? Give them hot marketing material that makes showing off your products and services a pleasure. No one likes to be associated with dodgy looking things, so don't give them embarrassing banners. Instead, make your brand shine with high-quality image banners and lovable video marketing content.
Find Affiliates
Where the affiliates at? Well, if you signed up with LeadDyno, your business will be listed on their sister network E-Commerce Affiliates for free. This is a network of merchants that connect to a large database of affiliates. Think of it as the Tinder for merchants and affiliates. Through this network, your affiliate program will be promoted to this large audience of affiliates. Then you could always try the manual approach of hunting for affiliates online through social media platforms and blogs.
Quick Affiliate Marketing Tips
So far, with our explosive affiliate marketing tips, we've covered the most important areas of affiliate marketing that will help you get things set in the direction this year. Over and above these, here are some extra bonus tips for affiliate marketing.
Know Your Audience
Let's go back to business marketing basics. Are you clear on who your target audience is for your products and services? Do you understand their behavior? What are their interests? Where do they live? How old are they? Are they male or female or both? What jobs do they have?
We're talking detailed demographics here. When you know your audience in such detail, you'll know if you have a good match with your affiliates' audiences. Targeting quality audiences will increase your sales conversions.
Educate Your Affiliates
Are you running special promotions? Do you have a new product line launching soon? Do you offer free shipping? Does your product or service require a detailed demonstration? All of these things have a direct impact on your sales. The more information you equip your affiliates with, the easier it will be for them to understand and promote your brand. It's worth investing time and resources into educating your affiliates about your products and services.
Build Strong Relationships with Your Affiliates
A strong relationship comes with many great benefits. Love and loyalty. A sweet combination to have between your brand and your affiliates. Having solid relationships with your affiliates mean that they'll invest more of themselves in promoting your products and services. It will also mean that they'll share some valuable insights with you like audience feedback that could help build your brand.
How do you build strong relationships with your affiliates? Spend time with them and maintain frequent friendly communication. It wouldn't hurt to treat them to extra perks from time to time. This is an ongoing process that you should be mindful of.
Get Affiliate Generated Marketing Media
Hiring a photographer and a videographer to create professional footage of your products is costly. More so when you have a large catalog of products. It may not always be sustainable to create your own product media. Want to know a quick hack to this? Send samples to your affiliates and get them to create photos and videos of your products for you. It's cheaper and you can get the job done fast especially if you work with a handful of affiliates.
The result? A beautiful library of product marketing media. Oh and get them to pop a product review while they're at it.
Affiliate Performance Review
When you're starting out with your affiliate marketing program, some things are accomplished by trial and error.  An important tool to ensure objective decisions are made along the way is affiliate performance analytics. You should be able to assess the performance of all your affiliates. Who is driving traffic and sales and who isn't. This data will help you filter your efforts to the affiliates that are bringing in the best results.
Conclusion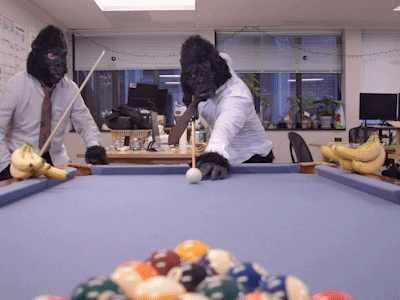 So after this list of hot tips for affiliate marketing in 2019, there's very little room to screw it up. When you now appreciate the importance of having an affiliate marketing strategy to make money for your business, your action should be fast. To help you with that, LeadDyno will get your affiliate marketing program going quickly with no stress.
You're now equipped with sufficient guidance in getting your own affiliate marketing program started. Including all the trends you should be paying attention to in 2019. From raving reviews, quality affiliates to video marketing media and optimizing for voice search.
Remember the importance of knowing your audience so you find the most ideal affiliate matches for your business. Invest in educating your affiliates and building strong relationships with them. Take advantage of their resources and use them to help you build your image and video media.
And through 2019, as you test and learn, review your affiliate performance. Know what's working and what's not working. Invest in your high performers.
Now, with these flaming affiliate marketing tips, you're ready to drive your 2019 revenue through the roof! Go on and get rocking!