What do we need more of in 2019? Escapes. Getaways. Vacations. Holidays. Adventures. Whatever you prefer to call it, we need more of THEM! So here lies our Great Adventure Travel Affiliate Programs of 2019.
When I say "our" by the way, I don't mean we personally run these awesome affiliate programs. If you haven't heard of us before — we are LeadDyno. *Great to meet you*.
We are the best affiliate marketing software on the planet! Don't just take my word for it. Experience LeadDyno for yourself!
And not only that. We host one of the largest affiliate networks on the internet! Bringing affiliates and merchants together like one big happy family.
So if you dig this sublime affiliate programs guide on travel adventures, then be sure to check out the other merchants within our delightful network. BUT WAIT!!
First, make sure you get acquainted with the cast of today's show. Because if you're a travel influencer or hey… even if you're just looking for affiliate opportunities to help monetize your travel website — then the next 3 programs you see will be so worth your while!
Oh, and I have even arranged a little surprise for after you have explored these programs. Let's just say, there's a BONUS affiliate program to wrap things up 😉
Well, let's move things along.
I'm Jeff Ramlee. And I'll be your affiliate program advisor for the day.
The 3 Adventure Travel Affiliate Programs You Must Join
Before we slither down the slide into the pool of exciting affiliate programs – here's how this guide works.
Each of the magnificent adventure travel affiliate programs will include:
The storyline. A breakdown of the travel experience that you will proudly get to promote to your audience. You may notice that it's written as if the actual vacations are for YOU! The reasoning behind it — to uncover your own emotions towards the adventure. What better way to promote a product than to be able to empathize with your audience, right?
The mighty commission rate. It's true. In most cases, the payout rate is usually the deciding factor when it comes to choosing an affiliate program. So in a similar fashion to our previous affiliate program guides, we display the commission amount paid towards each travel sale you make. There are merchants who will pay their affiliate marketers based on a percentage of the sale or in some cases, a fixed monetary value.
Expressway to the hive. No bees involved. Just a simple link that will lead you to the front door of the travel merchant's website. This is your gateway to exploring their business and affiliate programs further. A good rule of affiliate marketing is to always do your research. So yeah, make sure that you're fully familiar with a company and their affiliate policies before you shake hands.
The partnership agreement. This is what I'm sure you want to see more than anything else. These adventure travel affiliate programs are available through the LeadDyno network. We've vetted them. And we'll be vetting you. So provided you have a relevant platform to promote these travel experiences on — forging a successful partnership should be a breeze!
The Affiliate Programs Journey Begins Here
1. The Ultimate Jamaican Experience
(Affiliates Earn $100 on Sales)
What's life without living it? C'mon and get out of your usual slump and set out to Jamaica!
A little bit of holiday in your life right now will do wonders. So, I think you need The Ultimate Jamaican Experience.
You'll experience the culture, food and Jamaican life.
The experience includes the Bob Marley Tour, Dunns River Party Cruise, the world-famous Pelican Bar and more.
"Live with no excuses and travel with no regrets".
Are you ready for Jamaica? It's waiting for you!
Apply here to kick start an affiliate partnership with The Ultimate Jamaican Experience
2. Run-Centric Vacations
(Affiliates Earn $50 Per Sale)
Wouldn't you love to go on an amazing vacation and not have to leave your passion for fitness at home?
Well, if you're addicted to running, then here's an opportunity to sprint (literally) to your next travel destination and experience some of the best sights in the world.
If you've stretched your limbs and are set for an epic run in a fantastic location, then go book your next run-centric vacation with Rogue Expeditions.
Their trips are suitable for all levels of runners. Some of the wonderful locations you will get to visit during your runtastic vacation include Ireland, Morocco, Slovenia, Kenya, and South Africa.
Apply here to get your affiliate partnership with Rogue Expeditions on the road
3. African Safari Adventures
(Affiliates Earn 3-7% on Sales)
There are certain adventures that every person consumed by wanderlust should experience at least once in their lifetime.
An African safari adventure is one of them. And Nyuchi Safaris will help you get there.
Experience the African sunset, wildlife and more with unforgettable safari experiences in Zimbabwe, South Africa, and Tanzania.
Get carried away on amazing tours and excursions. Explore your next African adventure at Nyuchi Safaris.
Apply here to begin an affiliate adventure Nyuchi Safaris
Which of These Adventure Travel Affiliate Programs will You Join?
They all look pretty fantastic! If I were you, I'd register will all 3 of these travel programs. As a travel influencer, you'll be able to promote three very diverse holiday experiences.
But if you're looking to pick just one affiliate program for your travel adventure blog or social channel, then here's a quick look at them again.
Affiliate Program #1 | The Ultimate Jamaican Experience
A magnificent cultural experience. Travelers get to blend in with the way of life in Jamaica and indulge in the great wonders of their surrounding nature.
Affiliate Program #2 | Rogue Expeditions
Not every traveler envisions the itinerary of their getaway adventure to require them to put on their running shoes. However, you will be surprised at how many athletes pack their sports passion when they go on vacation.
Affiliate Program #3 | Nyuchi Safaris
How many people do you know that have been on a safari more than once, or at all? This is one of those once in a lifetime holiday adventures for most.
So that pretty much sums it up. Now ask your follows, your subscribers, your audience: "what type of holidays do you plan to take"? And make sure you listen to what they have to say. Then sign up to one or all of these adventure travel affiliate programs that best suits your audience.
That way, you'll be able to promote the relevant goods and get more of your people hitting your affiliate links. Turning them into customers for your travel affiliate partner and ultimately earning yourself commission for your hard work.
Okay. At the beginning of this guide, I promised you a bonus affiliate program. And I always deliver.
So here you go…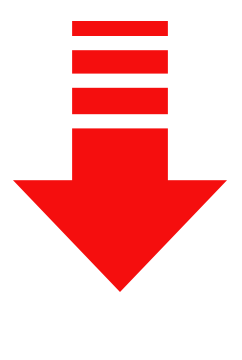 BONUS:

 Another Fun Travel Affiliate Program
Ibiza Boat Party Tickets
(Affiliates Earn $5.50 Per Sale)
There are some pretty cool experiences that should be lived – at least once in a lifetime.
Like the ultimate party experience in Ibiza, the world's number one party island.
Mad Ibiza will hook you up with tickets to the hottest party experiences this summer.
Beach parties, boat parties, pool parties, day parties, and night parties.
With entertainment and activities that will give you a party experience of a lifetime, this is bucket list-worthy.
Apply here to get the affiliate party started with Mad Ibiza
We Want To Hear From You
LeadDyno has some of the most approachable characters in the affiliate business. So whether you are looking to join an affiliate program or need a lesson on how to set one up for your own business — we welcome you to reach out to us.
We have multiple ways for you to get in touch through our contact page. And hey… you can even leave a comment at the end of this post!
Here's a suggestion. If you loved the handful of adventure travel affiliate programs that I have shared with you today, then you should definitely study our previous guides too. They are just as awesome!
Until the next parade of affiliate programs, go have yourself a productive and successful marketing campaign!