5%?  $1.50?  50%? What is the ultimate affiliate proposal going to cost you to get affiliates to say YES – with excitement?
The goal of your affiliate program is to motivate affiliates enough to want to promote the heck out of your business.  If not, then what's the point – right?
If you're running an affiliate program for your business, you should read this and take notes.
At LeadDyno, we work with thousands of merchants across the world in diverse industries.  Between our marketing and merchant manager teams, we handle valuable performance data – insights to what's working, what's not working and what's trending.
The purpose of this post is to share some of these insights with you so you can offer a commission structure that's attractive enough to make affiliates promote your products or services.
Sweet commissions = attractive incentive to promote your store = more sales.
So let's talk about your affiliate commission offer.
Firstly, Know Your Profit Margins
Before we can even get into details, as a merchant, you should be clear on your important business financial data.  I.e in this case, your profit margins. You need to know the size of the pie available to share. This is the starting point.
You could work with your gross profit margin, which simply is your sales revenue less your cost of goods.  But be very careful to consider other "hidden" costs such as your cost of sales which could be your payment processing fees, for example.
So the lesson here is know your figures so you don't get yourself into trouble by offering more than you have.
Percentage or Dollar Amount – What's Best?
Most merchants offer a percentage commission structure.  There is no good or bad answer here as the preference is relative to the sales amount.
If you have a $100 ticket item and you offer your affiliates $0.50, the affiliate universe will roll eyes at you and you'll be judged as a stingy cheap-skate.  Likewise, if you have a $5 product and you offer affiliates 1% commission – what are you smoking?
You're trying to recruit affiliates here so be reasonable with what you offer them.
Keep It Simple
We've seen many merchants, some with interesting commission structures.  Like 8.26% commission. That will create headaches, not sales. I understand that some master calculation may have created that figure but no need to complicate your commission offering.  Convert your percentages into nice clean round numbers.
The prestige pricing strategy applies here, because whole numbers feel right.  Whole numbers are also easier for your affiliates to work with when they're doing their own calculations.  So don't stress their lives out with your odd decimal percentages.
Tiered Commissions?
5% for < 100 sales, 10% for > 100 sales?  Tiered commission structures are not popular and can be tricky.  This strategy is debatable. Traditionally, a tiered commission structure is meant to motivate sales teams to exceed targets.  Sell more, earn more. This is a push strategy and in the modern day affiliate universe, may not work. Especially if it's not easily achievable.
The strategy with your affiliates should be a pull.  Offer them a juicy carrot to pull them in. And if you want to go the tiered route, make it achievable.  E.g 10% for < 10 sales then 15% > 10 sales. Ten sales is achievable but if your first tiers are 100 sales apart, that becomes a barrier.  Rather make the first tiers easy to achieve then you can increase the target gradually.
If your affiliate program is new, I would discourage tiered commissions.  Keep it simple in the beginning, then you can experiment with your commissions when you're confident in your affiliate sales.
Remember, the goal is to motivate your affiliates not demoralize them.
Industry Affiliate Commissions Trends
Now for the juicy stuff.  We've consolidated a table with trending commissions in the various industries.  This is a great reference to consider when creating your commission structure.
| | |
| --- | --- |
| INDUSTRY | AVERAGE AFFILIATE COMMISSION |
| Arts & Crafts | 10% |
| Beauty | 10-20% |
| Business | 30-50% |
| Clothing | 10-20% |
| Computers & Tech | 15-20% |
| Education | 30-40% |
| Family | 15-20% |
| Financial | 20-50% |
| Fitness | 10-20% |
| Food & Drink | 10-20% |
| Hair | 10-15% |
| Health | 20% |
| Home | 10-20% |
| Jewelry | 15% |
| Paleo | 10% |
| Pets | 10-20% |
| Products | 10-15% |
| Recreation | 10-20% |
| Services | 25-30% |
| SaaS | 20-30% |
| Adult | 15% |
So just when you thought that your 2% affiliate commission offering for your business product was generous, your competitors are offering up to 50%.  Who do you think affiliates would rather promote? Unless your product or service is one of its kind and out of this world, I'd be a little more generous with your commission offering.
Based on this data, anything less than 10% commission is not going to be a dealbreaker – again, unless your product is super wonderful.
It's noteworthy to mention that the Business, Education, Financial, Services and SaaS industries offer higher margin affiliate commissions.
Stay on the safe side and keep your commission structure within these average margins.  If you can, exceed these margins and you'll be sure to stand out from the crowd.
Conclusion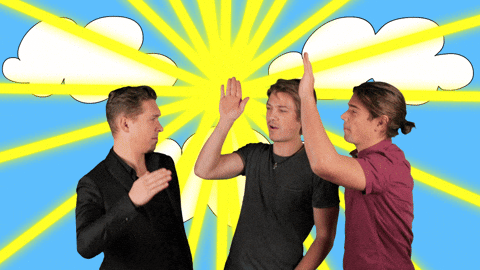 I'm sure you've realised that there's more to creating the ideal affiliate commission structure than thumb-sucking a figure.
Remember to know your profit margins so you know what you can comfortably play around with as far as offering commissions.
Also, keep it simple.  Whether you offer a percentage, dollar amount or whether you decide to have a tiered commission strategy – it is relative to the sales involved.  Make it easy and motivate your affiliates to promote your business.
When in doubt, refer to the industry affiliate commission trends table as a guide.
After all is said and done here, remember that sales performance is also influenced by good products and services.  There's no good in offering a great commission structure for a poor product. Always keep the bigger picture in mind.
Speaking of the bigger picture, a great affiliate marketing program system will bring it all together seamlessly.  So let LeadDyno handle your entire affiliate program infrastructure – it's simple and easy. Sign up for your free trial and give it a spin.