So you want to know how to approach influencers. That's good! Because your influencer marketing affair doesn't begin until you hook up with an influencer.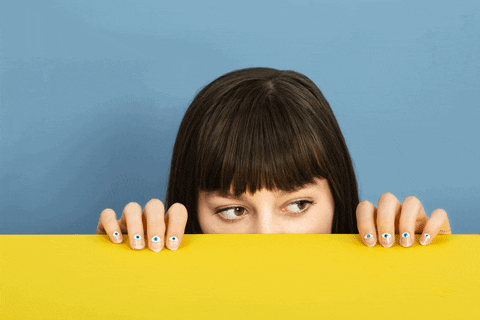 Listen.
Dating and hooking up with influencers pretty much feels like the same thing.
Dating comes with its own drama and fears. The fear of rejection. Fear of hooking up with the wrong person. And fear of being messed with. Same with approaching an influencer.
"A plan is only as good as those who see it through."
But lets at least get you that first decent date with an influencer that ticks all the right boxes and we'll take things from there.
FYI, this is our final post on our 3-part influencer marketing series. In case you're lost and missed the others, check out:
So let's cut to the chase and jump straight to the 3 steps on how to approach influencers.
1. Always Look the Part
Look, you can't be serious if you're thinking of getting into the influencer marketing scene yet you look like a mess.
I still don't understand why we as humans hunt for fancy matches out of our league. Don't get me wrong, I'm not saying you shouldn't do it – I'm saying you need to match up.
Just as with any first engagement, first impressions will make or break your plans. The influencer marketing universe is ruled by the currency of attention. How do you plan to grab the attention of potential influencer partners if your presentation is unexciting?
Influencers have a reputation to maintain so do you think they will enthusiastically hook up with a brand that looks dodgy? Remember this is a two-way street and your potential influencer partners need to be turned on too.
Turn Influencers On
Whip on a hot outfit. Spray your best perfume. Flaunt all your best features.
Ok, I got carried away. But the principle still applies.
As far as it goes for mastering the art on how to approach influencers, your presentation needs to be on fleek. Sexy social media profiles. Sexy website. Goodness, can you at the very least have decent products or services that influencers would actually want to promote. In other words, make it easy for potential influencers to want to promote you. Refrain from creating barriers and making it difficult for them. Give them something to work with.
You know how I always prefer the easy way – anything that will get the job done with less stress. If you're a LeadDyno customer, then you'll be able to offer your influencers with neat marketing material – all automated.
2. Be Personal
This one reminds me of The Bachelor series. You know those group dates? No One feels special until they have one-on-one time with the bachelor. As far as the group date situation goes, everyone pretty much feels like an unimportant pigeon in a flock.
Ok, so back to the next step on how to approach influencers.
You really don't want to be sending impersonal messages to a group of influencers just because it saves you time. Forget it, especially if you want to build a healthy relationship.
By personal, I'm not just talking about mentioning their name. Gosh, sorry to burst your bubble of laziness but you're going to have to put in a little more effort.
Get to Know Them First
Do your homework – in other words, stalk them online. Hey, you gotta do what you gotta do.
Therefore, find out what they're all about. Including their style. Their interests. Even the brands they have previously worked with.
This process also helps you filter out non-suitable matches. You obviously want to work with an influencer that is an ideal match for your brand.
All this information you have about your influencer prospects will give you something to work on your first pitch to them.
For example, if you discover that they love chocolate and your t-shirt company has a collection of statement tees for chocolate enthusiasts, you could include the following in your customized pitch:
Here's a sample:
"I loved your post the other day – OMG that chocolate pic got me drooling. In the name of chocolate, I'd love to send you this tee – made for choc lovers like you."
So remember to always make them feel special.
3. Give them an Enticing Offer
Again, please don't make it easy for them to turn you down. Rejection is not nice. So dangle only juicy carrots.
What kind of juicy carrots do you offer influencers?
Freebies
Who doesn't like freebies? This is one of the easiest and common ways influencers are compensated. In this case, you're usually giving them a free sample of your product and service. But can you at least make sure you offer them something that they need or would be interested in? Like it would be useless to offer free toys to an influencer that is nowhere near parenthood.
Got it?
Commissions
Offering influencers compensation through commission can be really attractive especially if there is good sale potential.
If this option floats your boat, then sign up for an affiliate program with LeadDyno – you'll have the whole system set up for you and your influencers.
All automated.
They'll be able to sign up, set up their custom links and track sales performance of sales through their channel.
So in your pitch, you'll link to your  LeadDyno affiliate sign up page.
Neat stuff right?
Cash
With some influencers, all they care about is cash in the bank. Initiating a cash offer may be tricky – you're kind of at the mercy of their demands here. You can always ask them about their rates and negotiate from there.
Important Consideration: Communicate Your Expectations
This is the most critical part when it comes to knowing how to approach influencers in your field.
Remember, let them know what your goals are for your marketing campaign and how you would like to engage them to help you.
It is important to be clear and on the same page here. The last thing you want is mismatched expectations.
You know you'll run into problems when one partner says you're just friends while the other thinks you're in a full relationship. Not cool.
Be clear on the give and take exchange. Never assume.
Please don't go and harass them with your demands now – courteous communication never hurt anyone.
Concluding Your Lesson on How to Approach Influencers
All excited and ready for that hook up now?
Look good, be personal and don't forget to give them a sweet offer.
This concludes our 3-part series on influencer marketing. See how uncomplicated influencer marketing can be for you, especially when you take advantage of the tools that come with LeadDyno's affiliate marketing packages. They help make it all simple and easy for you.
So go on then, and get your butt into the influencer marketing scene! Attending a LeadDyno demo is a great place to start – sign up for a session.